HR Manager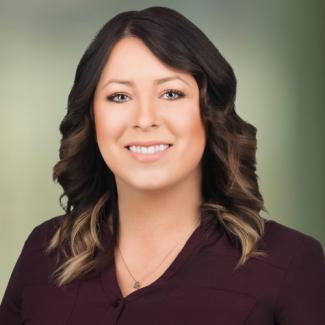 Before I started at Advanced in 2018, I had never worked for a company that truly lived and breathed their core values. Most companies I experienced, both personally and during my time recruiting, promoted a culture that would make anyone excited to be a part of. Unfortunately, I was often met with disappointment when the companies didn't practice what they preach. 
I am a goals-driven "doer," so once I identify an area for improvement, I like to jump on the project right away. Having a team that is just as invested and supportive is important to me. This support directly impacts an individual's ability to successfully champion initiatives and bring projects across the finish line. Although all of core values are important, that fact that being "Signed On" – Committed to improving the company, our customers' products and the environment we live in," was at the top of core values list intrigued me the most about Advanced. I like to think that the reason it is at the top because it's pretty impossible to align with the other five values if you don't align with that one first. In the years I have been with Advanced thus far, this value has been exemplified in each and every team member regardless of their role. Having the freedom to seek change and make it happen while knowing my peers have a strong desire to collaborate with me and be part of the solution is invaluable. 
My background is in Industrial-Organizational Psychology and Workplace Communication. I have over a decade of experience in various facets of Human Resources, specializing in training, talent acquisition, employee-relations and career development with HR industry certifications including SPHR, sHRBP and in PDP analysis. The bulk of my knowledge related to talent acquisition in manufacturing was gained during my time in staffing as my clients were largely medical device, metal fabrication, plastics and packaging companies. This experience is what drove me to seek the manufacturing industry as my home.