Fluid Path Applications
Fluid path applications involve components that convey fluids. Many of these applications require more exotic resins depending upon the nature of the fluid being conveyed (e.g., blood, bone marrow aspirate, contrast media, reagents, water, etc.). These applications typically involve manifold geometries, critical sealing surfaces with strict flash requirements, and minimal draft that require much more intricate tooling.
In addition, many of these components are required to be molded in clear or translucent material, which magnifies the risk of cosmetic defects in the parts. Advanced takes extra steps in order to minimize cosmetic defects including additional cleaning of the tools, screw/barrel pulls, predictive maintenance of screw/barrel components, and certified operators.
Case Studies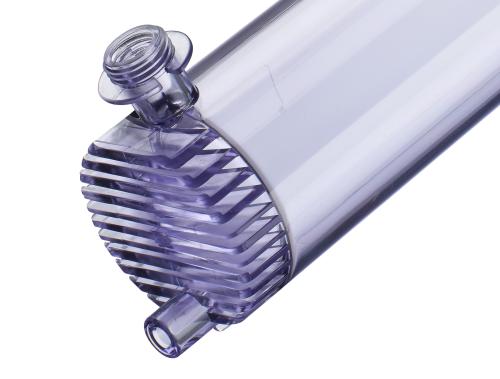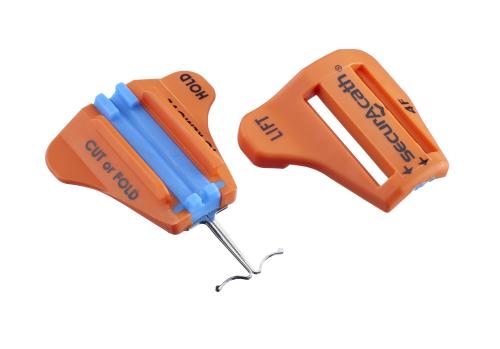 Critical Shutoff Applications
Critical shutoff refers to how tooling components close off against each other during the molding cycle. These shutoffs determine how complex a part can be manufactured and also determine the quality level of the part. Applications include two-shot molding, insert-molding (catheters, gold-plated components, stainless steel tubes, circuit boards, magnets, molded components, etc.), contoured parting lines, interchangeable tooling, spring loaded shutoffs, and telescoping shutoffs. To this day, customers gravitate to Advanced because of the creativity of the tooling approaches to make complex parts. Advanced was founded and owned by a toolmaker after all!
Case Studies
Disciplined Manufacturing
Advanced has a core competency in highly controlled manufacturing methods. Advanced received ISO 13485 in 2010. In 2014, we registered with the FDA. Our first FDA inspection was in 2016 and no 483s were issued.  We offer ISO Class 8 (class 100,000) cleanroom molding as well as an Animal Derived Component Free (ADCF) molding cell. We also specialize in validation protocols as required by our customers.
For MedTech and BioTech applications, we conduct installation qualification, operational qualification & performance qualification (IQ/OQ/PQ). In fact, our molding qualification process has been characterized as a best practice by several auditors and medical OEMs.
In addition to molding discipline, Advanced performs final medical device assembly which requires qualified equipment, qualified processes, and stringent documentation (e.g., device history record). This is done in an ISO Class 8 cleanroom (which is designed to and could be qualified to ISO Class 7). Disciplined assembly manufacturing also involves extensive operator training, label making and handling, line clearances, and sterile barrier packaging.
Case Studies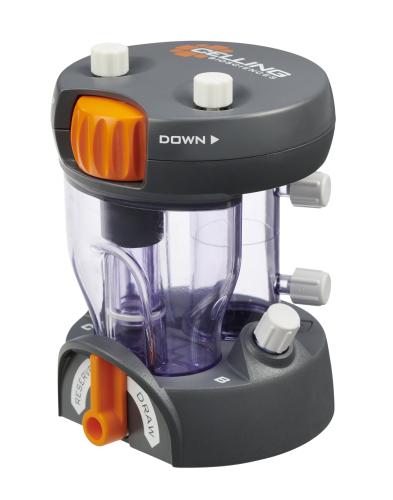 Full Capabilities
Molding
ADCF (Animal Derived Component Free) Molding
Class I, II, & III (resins that meet ISO 10993 & USP Class VI)
Conformal Cooling
Hardwall & Softwall Cleanroom Molding (Class 7 & 8)
Insert Molding including robotic handling of inserts (catheters, magnets, molded parts, pins, etc.)
Integrated 6-Axis Robots
Roctool Technology
Small Shot Size Molding (down to 0.2 grams)
Two-Shot Molding (rotary platen and rotation within the mold)
Secondary Operations
Adhesive Bonding (UV and Cyanoacrylate) 
Annealing
Automated Packaging Cell
Chemical Stress Testing
Clean Room Assembly (designed to Class 8 & can be qualified to Class 7)
Corona Treatment
Dye Penetration and Peel Testing
EMI/RFI Shielding
Heat Staking
Laser Marking 
Leak Testing
Near Field Communication (NFC) Labeling
Pad Printing
Robotic Adhesive Bonding 
Spin Welding
Sterile Barrier Packaging (tray & pouch)
UDI Labeling 
Ultrasonic Welding
Qualification & Process Monitoring
Air Velocity and Particle Concentration Testing (Environment Monitoring) 
Automatic Shot Rejection
Capability Studies (Cpk, Ppk, including testing for normality, control, etc.)
CT Scanning
Design of Experiments (DOE)
First Article Inspection Report (FAIR)
Gage Repeatability and Reproducibility (GR&R)
Instant Measurement Vision System
IQ/OQ/PQ (Equipment and Process Validation)
Master Validation Plan (MVP) (process and purchased components) 
Process Failure Modes & Effects Analysis (PFMEA)
Product Part Approval Process (PPAP)
Scientific Molding & Scientific Processing
Statistical Process Control
Vision Inspection System