VP, Engineering & Business Development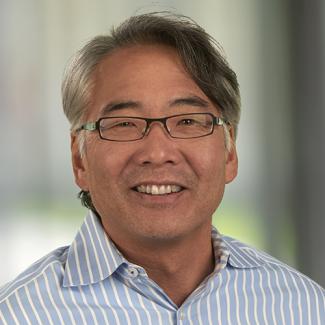 The first week I joined Advanced I wrote down all 6 core values. I wanted to see how many times I could witness these core values in action.  By the end of the week, I had witnessed at least one example of a core value being represented and mostly 2 to 3 examples for each value.  Seeing that confirmed I was in the right place.
One of our core values is: respectful, honest, and fair as a way of being. As a part of my role, I'm involved with several pricing decisions related to programs in development or in production.  This process involves discussions with representatives of various groups to uncover what is driving a price increase (e.g., scope change, unreliable cost data, production issues, etc.) and how it can be minimized (e.g., training, tool changes, production efficiencies, specification relief, fixtures, etc.).  At the end of each of these meetings, we ask, "Is this fair?"  We want to make sure if we need to make a pricing action, we've done our due diligence and explored all ways to minimize the increase.  Decisions like these are made from a long-term perspective. 
Another one of our core values is:  inquisitive, intelligent, and willing to learn.  On the whole, we aren't brash with our decisions.  There is a collaborative effort to uncover the core problem.  Once identified, it enables more ways to intelligently solve the problem.  This value is demonstrated in our daily material review board (MRB) meetings to address production issues as well as in our design for manufacturing & reliability sessions for new programs with customers.  We try to handle unforeseen issues and new opportunities with a natural curiosity.  In fact, we are looking for this characteristic whenever we interview candidates to join our team. 
I've been involved with injection molding-based contract manufacturing for over 20 years, mostly in the medical arena.  In that time, I've been fortunate to be a part of teams that have created and produced life sustaining devices and therapies.  My background is in engineering (B.S. Mechanical Engineering University of Minnesota) and marketing (M.B.A. University of St. Thomas).  I'm relatively new to Advanced joining in 2014, but I've quickly realized that these are my friends first and I happen to work with them.