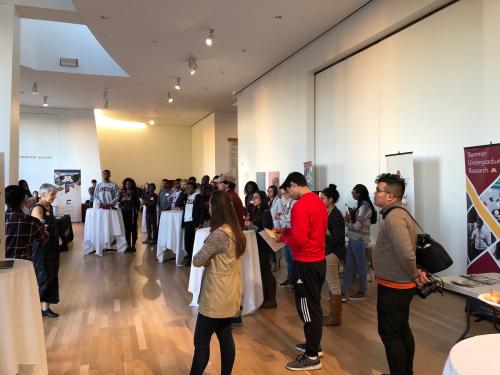 Yesterday, Rissa Simon (HR Generalist) and Jay Kirihara (VP Engineering & Business Development) represented Advanced at the North Star STEM Alliance Summer Opportunities Preview located at the Weisman Art Museum.
The North Star STEM Alliance is a partnership of 17 Minnesota colleges, universities, and community organizations committed to supporting underrepresented minority students earning bachelor's degrees in STEM – science, technology, engineering, and mathematics. The primary goal of the Alliance is to double the number of underrepresented minority students receiving STEM bachelor's degrees.
This event connects students to industry and professionals in the STEM fields. The goal is to offer students insight about career paths in the STEM fields as well as provide information about internship and employment opportunities available at your organization, both for summer 2019 and in the future.