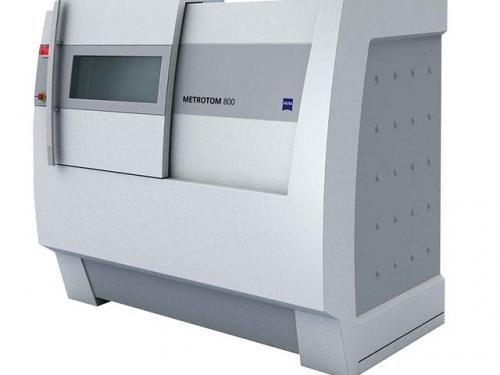 Advanced Molding has made a significant upgrade to our in-house measurement capabilities by purchasing a Metrotom 800 CT scanning machine from Zeiss (arriving on 8/30). For over three years, we have been in partnership with ZEISS Medical Technology using CT scanning for our FAIRs.
CT scanning provides a high-accuracy and wide spectrum of applicability – we can assess the full 3D geometry of a plastic part to an accuracy of about 6.5 µm (0.00025 in). There is no physical probe limiting reach into deep features, bottom sides, or undercuts as with traditional measurement methods.  
Having a CT machine in-house will allow us to gather data from first articles, Gage R&R samples, capability studies, DOEs, verification samples for tool repairs, etc.
We will have quicker turnaround times, more creative uses of this technology in development and production, and ultimately better measurement data to make decisions faster.