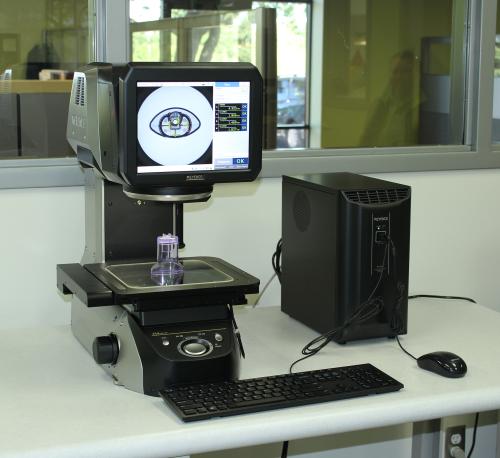 Advanced purchased a new Keyence IM-7020 instant measurement system (the latest model from the highly regarded Keyence line of IM instruments). This additional inspection equipment will enable us to reduce validation timelines and limit operator variation for certain types of measurements.
Within 3 seconds the Keyence IM-7020 can collect 99 measurements from multiple parts and automatically report those measurements. 0.5μ precision the IM-7020 provides us a new level of accuracy in vision measurement. Its advanced optics (22 fixed position and 4 sets of telecentric lenses) ensure a quality image that never goes out of focus.
We are excited to begin providing our customers with these rapid, uniform results!