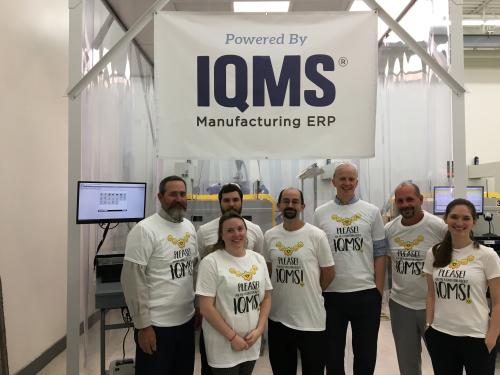 On October 2, 2017 Advanced went live on a new ERP. We transitioned from Job Boss to IQMS. This was the first phase of implementation, that included all of the core functions that had been performed by Job Boss and a few valuable additions including:
Real Time production monitoring of all molding machines
Implementation of bar code labels and scanning throughout the operation
Warehouse Management System
Perpetual Inventory
Job Boss had been used since the company's inception and has served us well, but it did not support the scalability and features we need as we continue to grow.
Future IQMS implementation items:
Electronic records and signatures
ECO/ECN routing and approval
Integration of maintenance (PM/repair)
Integration of training system
Integration of quality inspection activities
Our team is excited to continue to learn and implement this extensive system!