Technical Manager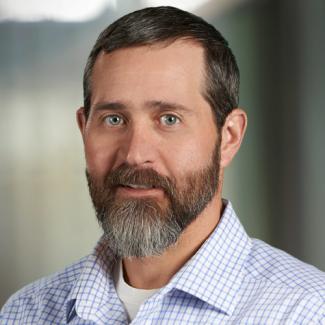 At the heart of engineering is the ability and aptitude to solve problems.  That is what our engineering team does every day for our customers.  Problem solving by its nature requires creative and critical thinking; defining, investigating, and researching the problem, determining the various options and the benefits of each, understanding the consequences and any potential future implications of these options, and a careful evaluation of all data in order to implement the best solution(s). Combining these attributes with a natural common sense allows for the most intelligent and practical solutions to meet each customer's unique set of requirements.
Starting with Design for Manufacturability/Reliability (DFM/DFR) at the front end of a project and continuously collaborating internally and with our customers throughout the development phase, we provide a solution that highlights the best thinking from the entire team.
At the heart of Advanced Molding Technologies' entire team is the willingness to listen, teach, and share knowledge.  Through regular interactions with our customers during new projects, we embrace every opportunity to share our knowledge of tooling, molding, device assembly, and validation. We appreciate the fact that much of the knowledge we share has originated from our customer collaboration.
We have developed workshops in tooling, molding, and validation that are regularly presented to our customers.  The overwhelmingly positive response is always a great source of pride for our team and it drives us to continually do more and do better in support of our customers' programs.  These workshops are also used to help train internally and the result is always the same; a better and stronger team to help support our customers!
My entire career (since 1991) has been in injection molding-based contract manufacturing; working in roles as manufacturing engineer, quality engineer, project engineer, program manager, and sales. I joined Advanced Molding Technologies in 2011 as a project engineer and accepted the role of Engineering Manager in 2012.  I have worked worldwide with a variety of customers in various industries such as industrial, computer/printer, automotive, and medical.  My education is in engineering (B.S. Mechanical Engineering University of Wisconsin – Madison).
The excellent technical abilities and the Core Values that define each team member at Advanced Molding Technologies, really make this the best team I have ever worked with.  I'm proud to be part of it!